What is Ceramic Coating?
Ceramic coating, also known as exhaust coating or simply high temperature coating, is considerably more heat resistant than a traditional powder coat. A typical ceramic coating has a heat deflection of 1300-1500°F, and more specialized coatings can reach up to 1700°F before being susceptible to melting. This is the end-all solution for high heat parts.
Ceramic coating is engineered to be resistant to high heat, sometimes even in excess of 2000°F. Aside from vastly improving the looks of all parts that would otherwise be left uncoated, ceramic coatings reduce friction by increasing the lubricity of parts and increase part longevity of the part itself. It provides all the same protections from rust, chipping, scratching, and fading that a normal powder coat does, but it can also withstand a much higher temperature before thermal failure. By coating both the inside and outside of parts like exhaust pipes and headers, the life of the part is greatly extended in addition to insulating the part to keep the heat away from where it doesn't need to be.
What Colors are Offered?
Due to the specialized nature of this coating, it is only available in a few colors. The most typical used color is black, with a couple different matte and satin options available. Satin Black and Turbo X Black are our most common. We also offer Cast Iron Gray, Titanium, and even a Blue or Red option.
What are the Applications?
While a ceramic coating can be used in most any high heat application, typical applications for Automobiles and Motorcycles include:
Exhaust Systems
Headers
Some Intake Manifolds
Valve Covers
Some Suspension Components
Below is a Ford GT40 Replica with our TurboX Black Ceramic Coating on the headers/exhaust.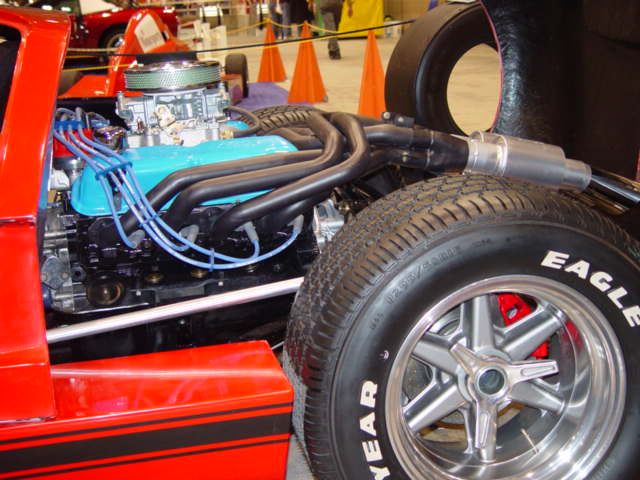 For more detailed questions or to see which powder is right for your part, call us at 913.321.2116. We would be happy to give you a quote!